Some pictures from our show at The Ugandan School for the Deaf on Wednesday 19th February. The institution is the first of this kind in the Country and was established in 1959 by the Uganda Society for Deaf at Namirembe Hill. It's a Government-aided school bringing together all categories of Deaf children including Deaf children with multiple disabilities. The school moved to its new site at Ntinda in 1989 and its primary task is to cater to the education, interests and special needs of the deaf children in Uganda. The school offers primary education with pre-vocation skills in Carpentry, Tailoring, Home Sciences, and Agricultural Practice.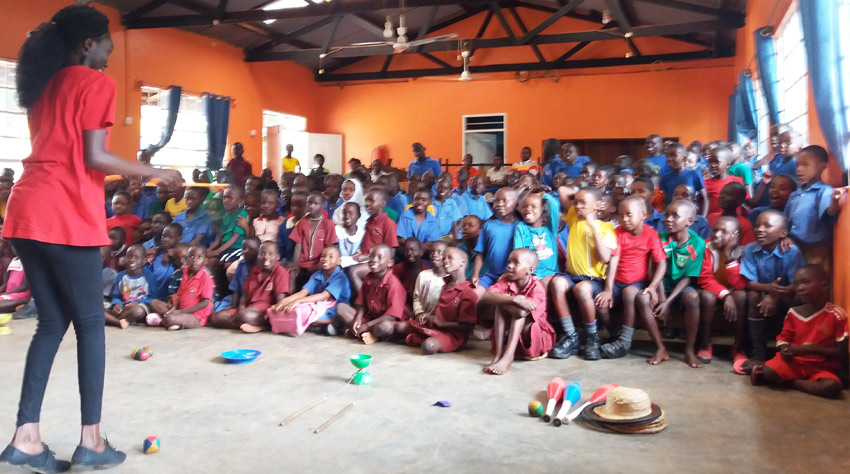 The school facility is nice; it has well-furnished classrooms and laboratories with plenty of spaces for playing. Before the show pupils gave to all of us a name in the sign language and mine involve a head without hair with spectacles. It was a really exciting performance and the kids were able to transmit a lot of energy to HCU's artists.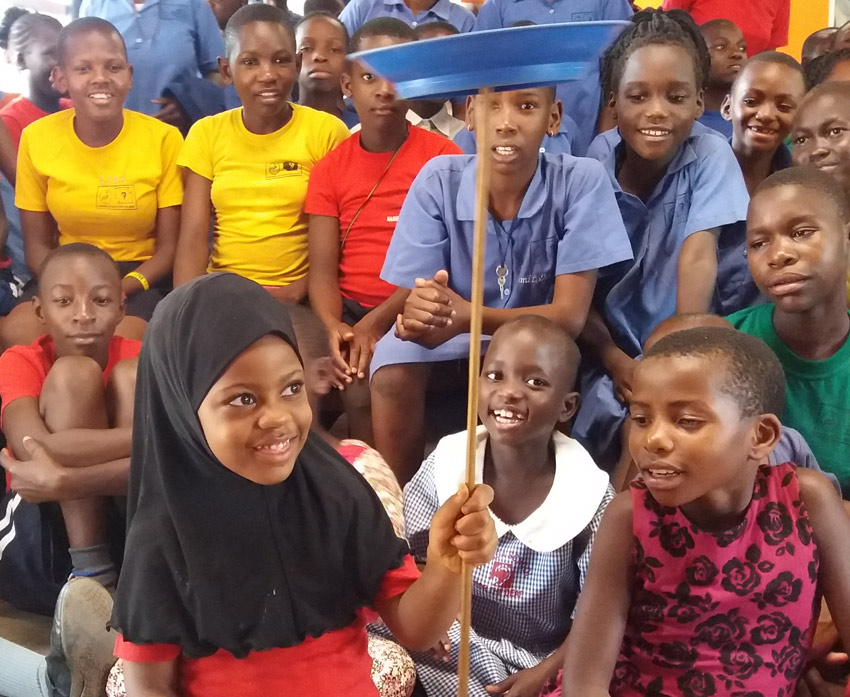 We believe that, despite being inside a special institution, spaces for communication and creativity can be established through arts, as these are the fundamental needs of each social being. That why is our conviction in the possibility of doing Circus in non-conventional locations. We have confidence that the time dedicated to special performances like the one at The Ugandan School for the Deaf are chances for the development of creative, cognitive, social insertion and participation capacities that contribute to improving the pupils' life.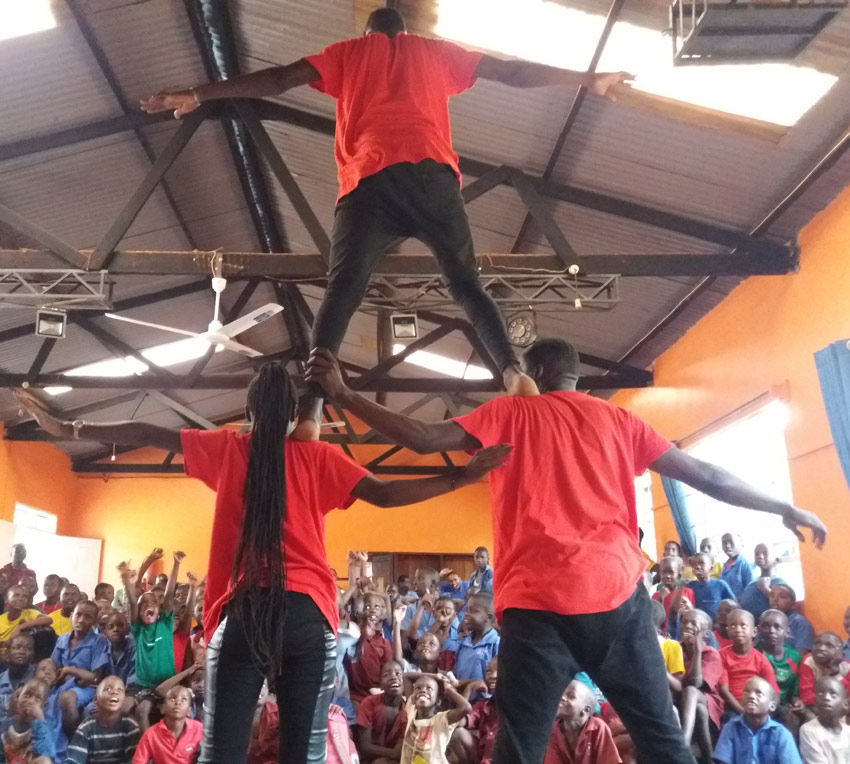 We have to thank Massimo for the sponsorship of the event and our hope is to be back soon with new smiles, fun and education so please help us make this vital expansion possible!