Raising Awareness about Cancer in Kawempe Primary Schools.
Cancer is one of the most common non-communicable diseases and annually, over 5,000 cases are registered at the Uganda Cancer Institute. Although cancer is a serious health problem, it can be prevented and, if detected early, controlled. However, low access to diagnostic is the biggest challenge. For every 100 suspected cases, only 4% receives proper diagnosis and treatments, while 96% do not access care… and majority of Ugandan population stays in the countryside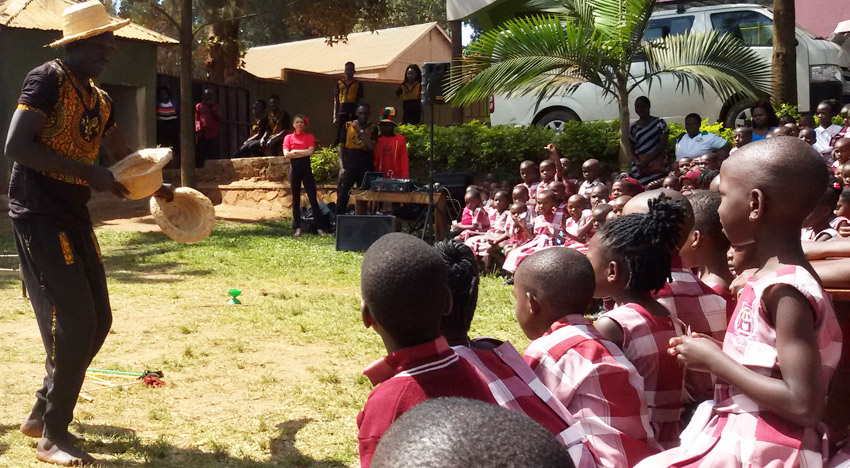 Kawempe Home Care (KHC) is a private, not for profit and community organization based in Kampala. KHC is unique in its approach, providing the most disadvantaged people in the community with medical treatment but also psychological, emotional and social support. KHC is committed to preventing the further spread of TB, HIV/AIDs and cancer.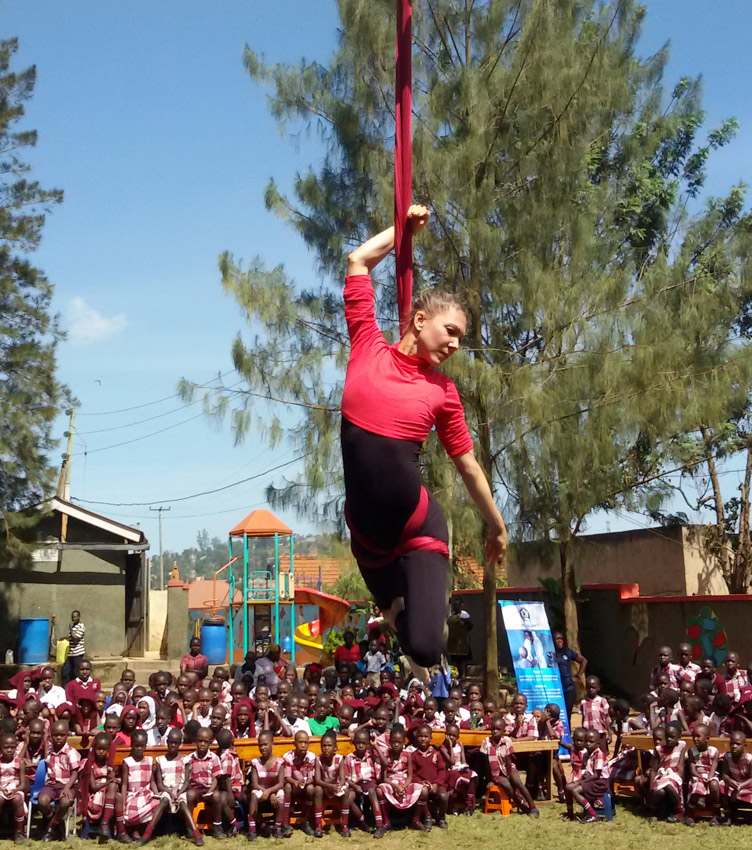 We started from the future… the many children that will compose modern Uganda. The selected approach for this awareness campaign was a kind of TALENT SHOW FOR A CAUSE where an educational social circus performance was staged live and, as the venue occurs into a school, followed by a simple custom-made quiz for the pupils with the award of tickets to the winners.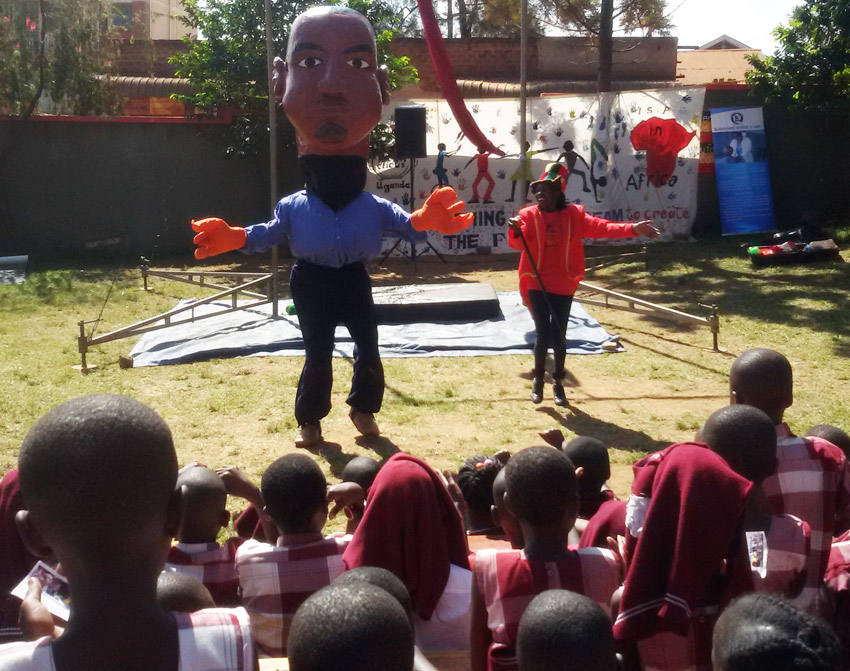 To make the situation familiar, "Okumanyiisa obulwadde bwa Kookolo mu baana", will be performed at the same level of the public so, with direct contact, the artists have more power to convey the beauty of art and the educational messages. A presentation personalised for schoolchildren and, in this case, is the circus that reaches people and not vice versa. Like any show, it has to deal with emotions, which are close and understandable to everyone regardless of their heritage. The artist must tell a story, show the feelings of the character, transmit passion, energy and the important thing is, to be honest with the audience and always give the best.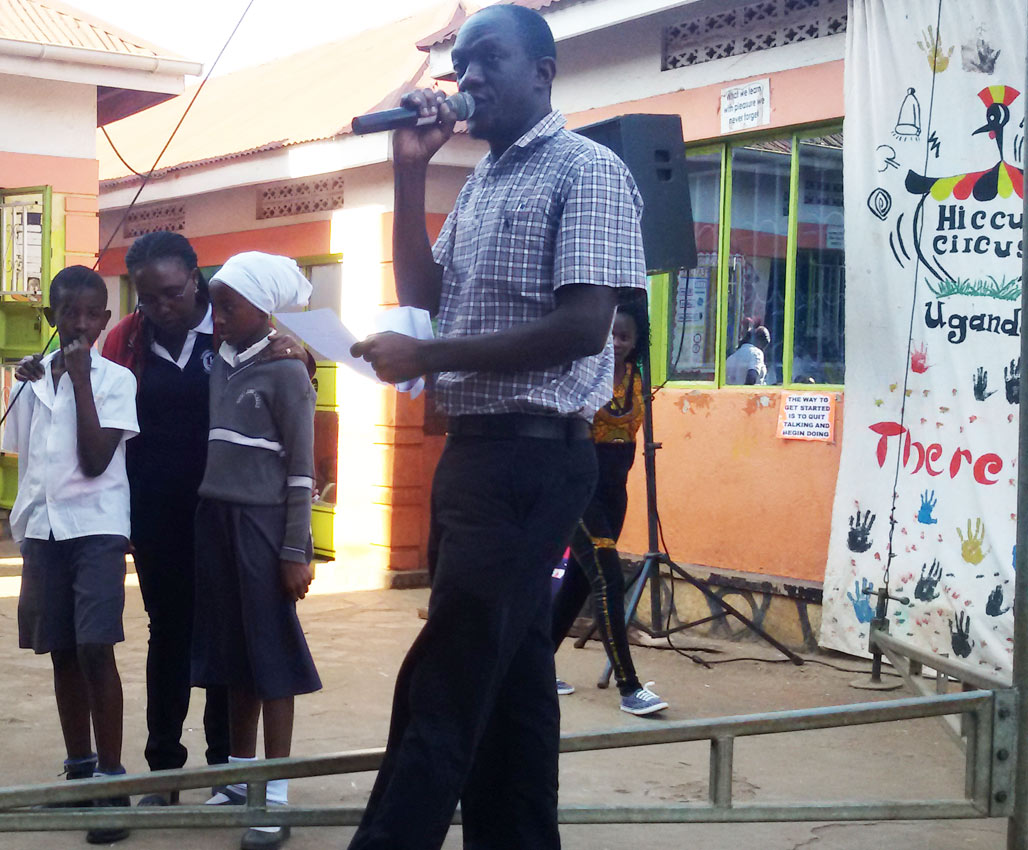 The vision of KHC is "A world of hope, love and care in which people living with HIV/AIDS, TB and or cancer can live their life to its fullness" and the organization intends to combat the dramatic percentages described above by providing the skills of its own experts, volunteers, economic resources and engage communities in a series of initiatives that can increase the awareness of the cancer problem to a large audience… we are very proud to be part of it!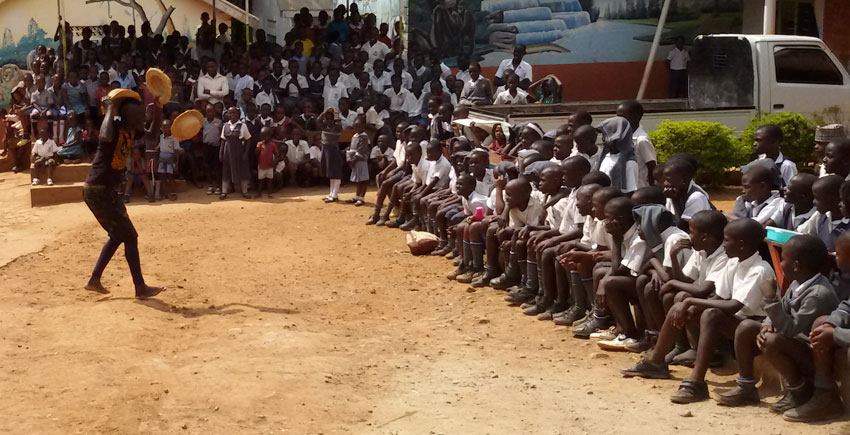 "Okumanyiisa obulwadde bwa Kookolo mu baana" means raising awareness about cancer and was a tournée of 10 performances into Kawempe Division primary schools. The total number of beneficiaries reached more than 7.000 pupils.