Educational Circus Shows about cholera prevention and waste management in Namuwongo primary schools.
According to the World Health Organization, cholera is an acute diarrheal infection caused by ingestion of food or water contaminated with bacterium Vibrio Cholera. The disease is spread through drinking un-boiled water, eating cold food exposed to dust, flies or cockroaches, not washing hands with soap after visiting the latrine, eating unwashed fruits and other hygiene-related weaknesses. With roughly 1.3 to 4 millions cases every year, cholera kills about 143.000 people worldwide.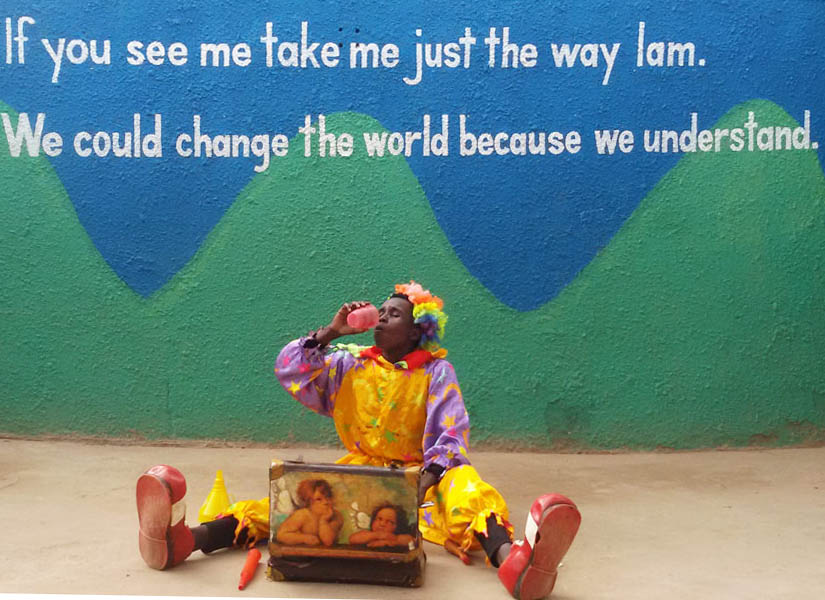 As the second term begins, also HCU resumes its activities. Thanks to Art-Farm, a Social Circus from Middletown CT in the USA that donated a performance to HCU, we secure resources that allow us to jump-start our educational circus shows into Namuwongo primary schools during June.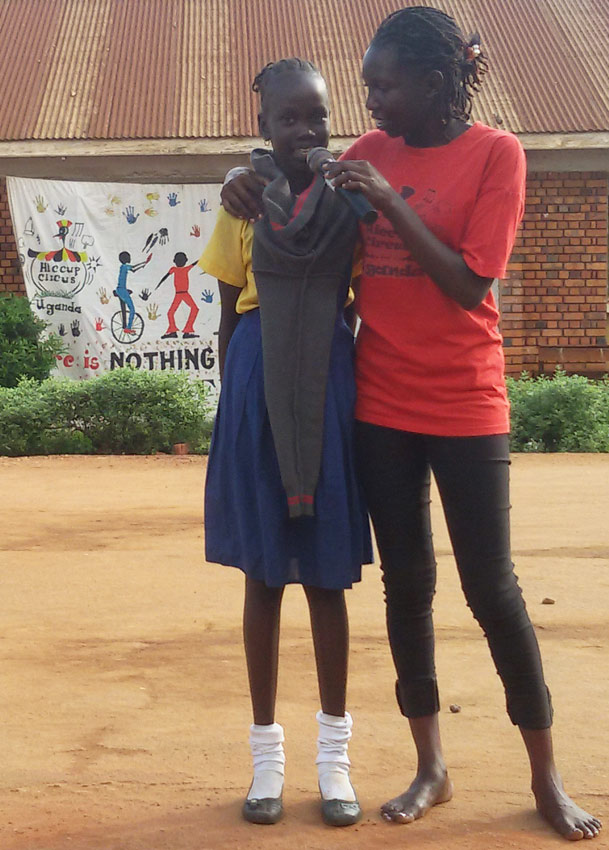 The tournée title is OBULAMU OBUJJA… future in health and the educational messages had covered information about water and personal hygiene with a drama act dedicated to environmental. These messages aim to respond not only to the protection need of pupils but also to defend the disadvantaged communities in trying to curb the cholera epidemic that has hit Kampala and focus the attention to the unresolved waste management problem that grows and gets worse every day.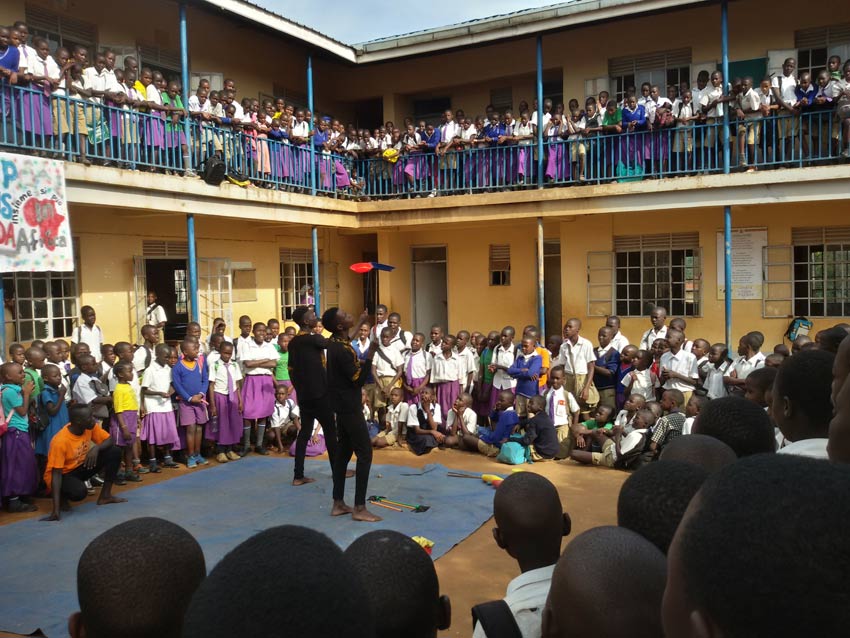 With a funny approach and the help of masks and puppets to make everything catchy in particularly the educational messages, HCU artists talked about the cholera outbreak and how pupils can stay safe with simple and inexpensive habits as drink only boiled or bottled water, consume only carefully cooked food and served hot, protect food from insects, avoid eating raw vegetables and fruits and most especially always wash hands before preparing food, eating and after visiting toilets.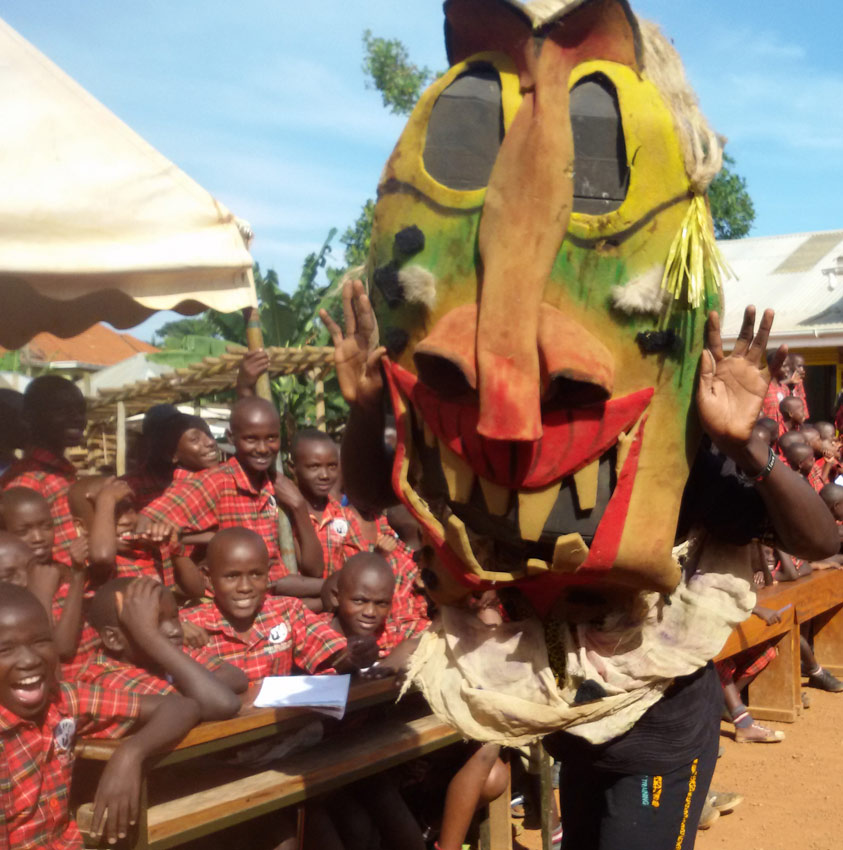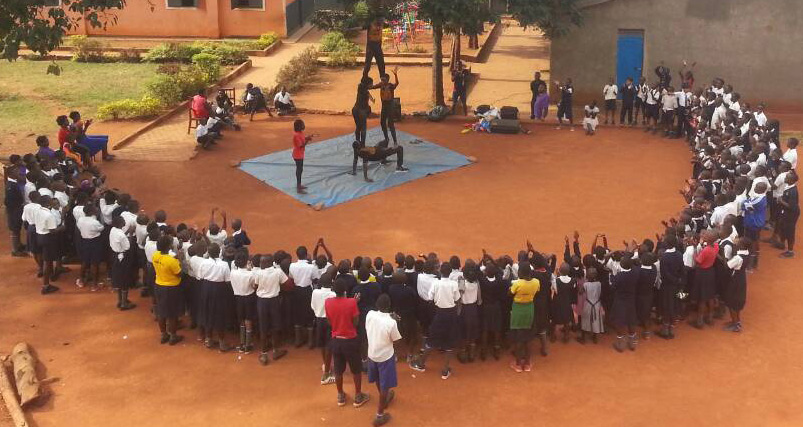 There were also talk about proper waste management around the city as this will help to reduce cholera cases. Kampala has many drainage channels blocked by uncollected garbage and when it rains, the city floods, causing waterlogging and exposing the public to many public health risks. A lot of contaminated water is escaping to nearby communities, into people's homes and to open water sources like springs, exposing people to risks of coming into contact with faeces and other waste that carries the cholera bacteria.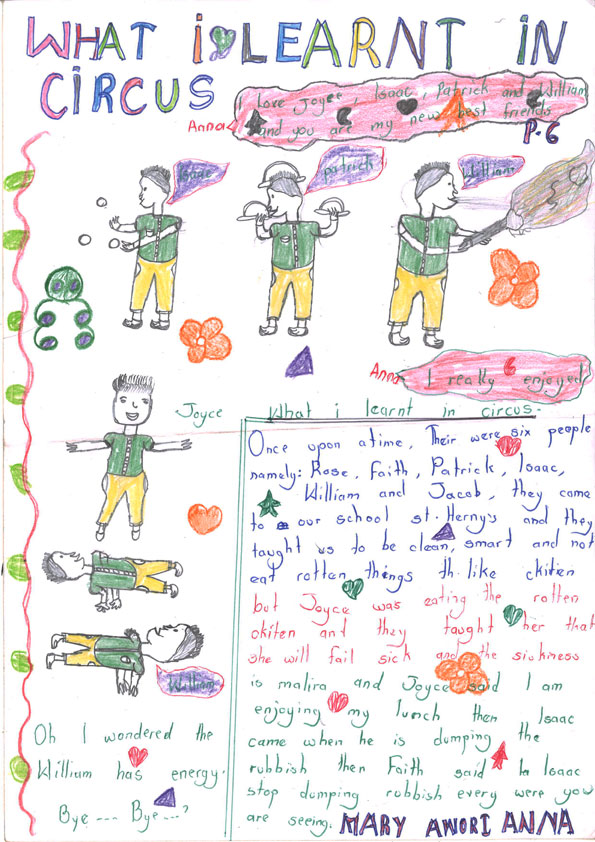 With 15 shows the spectators of this tournée were around 10.000 but, thanks to D'AIR Project, a company specialised in aerial acrobatic dance from Atlanta GE in the USA, who donated circus equipment and financial resources, OBULAMU OBUJJA have been extended with 4 extra performances reaching others 2.000 beneficiaries.