In Uganda, there is no possibility to buy circus prop or equipment and, even if they are always welcome, we do not look for new things… if they are used, but in good condition, you can ship any kind of circus prop as juggling tools, costumes, hats, wigs, makeup, unicycles, training material as DVDs and books, fire and aerial equipment, audio, video and light appliances etc.
From Europe, with around 40 euro, it is possible to ship a box of about 10 kg that, in 4/5 weeks, will reach Kampala and our youth.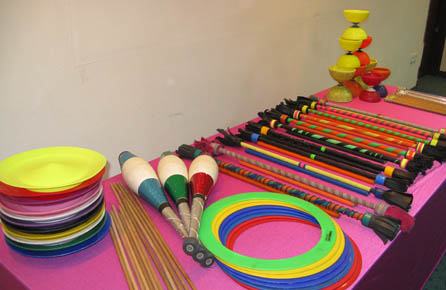 E-mail us at hiccup@hiccupcircusuganda.org for more info about shipping.