ARE YOU READY TO BECOME AN HICCUP CIRCUS UGANDA VOLUNTEER?
Volunteers come to Hiccup Circus Uganda from all over the world to contribute with their time, dedication and skills to our organization. There are 5 macro areas and a number of positions to suit different needs and abilities.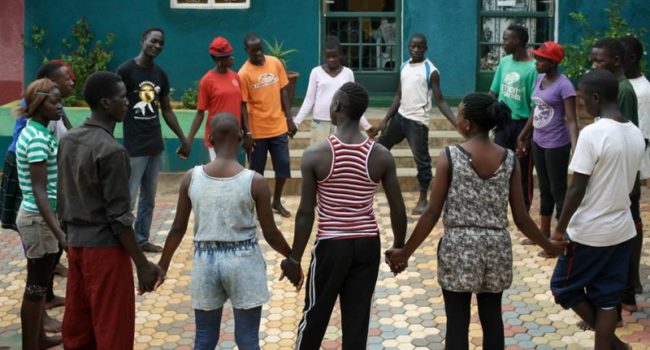 CIRCUS INSTRUCTION AND PERFORMING ARTS EDUCATION

Teach circus, dance, music, theatre, and improvisation, teaching techniques, wellness, muscle conditioning, etc.

NON PROFIT MANAGEMENT

Marketing and fundraising functions plus social media and crowd funding administration – even from remote.

ART AND MEDIA

Design graphics for web site and social media, create and record music, photo or video logs of our performances, scenography, activities for visibility and communication etc.

CASEWORK

Socially tutor and mentor our young trainees, assist in schools/communities outreach. Unlock potentials and integrate youth into their community, workplace etc.

AMBASSADOR

Become, from home, an HCU representative in your community improving visibility and funding for our projects.